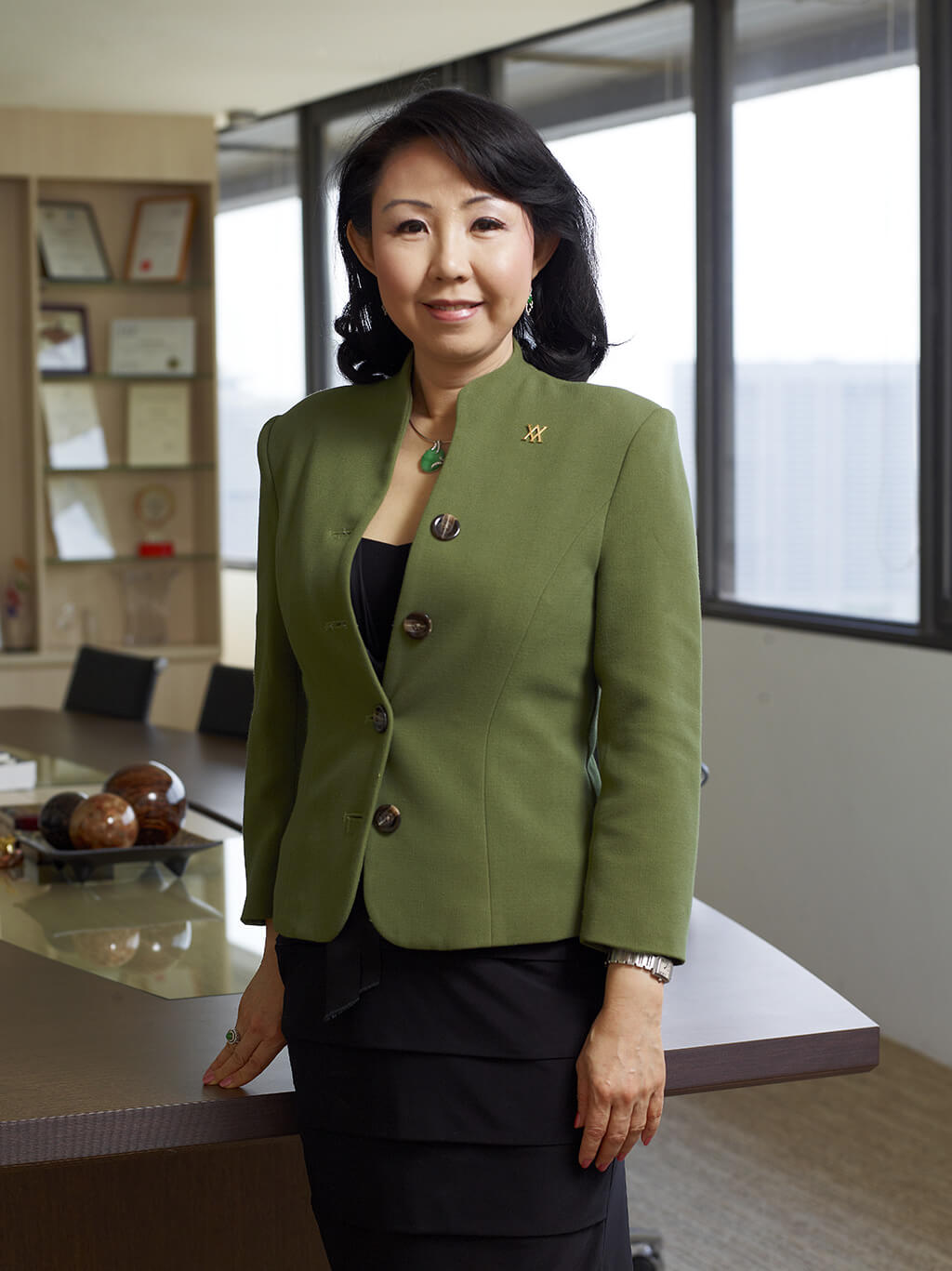 Audrey 
Yap

 Su Ming
Managing Partner
LL.B (Hons)
LL.M
Registered Patent Agent
Advocate & Solicitor, Supreme Court of Singapore
Advocate & Solicitor, High Court of Malaya
TUV-SUD Certified SG Professional Management Consultant
Solicitor of England and Wales
Commissioner for Oaths
Notary Public
Email: audrey@yusarn.com
Phone: +65 6358 2865
Fax: +65 6358 2864
Audrey Yap is a founding partner and Head of the Intellectual Property Department of Yusarn Audrey.
Audrey's career in law spans over 3 decades. She is well known amongst her clients and peers as an astute IP lawyer and strategist, helping to shape her clients' IP portfolios and worldwide IP strategies to better extract value from their IP assets. Audrey was named as one of Singapore's leading lawyers in the 2008 Who's Who Legal. She was the only lawyer from South East Asia named in 2009 and 2010 as one of the 250 World's Leading IP Strategists (IAM 250) in a London based survey conducted by IAM magazine (www.iam-magazine.com/strategy300/). She was listed again as on IAM 250 and 300 from 2011 to 2021 consecutively.
Audrey is a Board member of the IP Office of Singapore (IPOS), Ministry of Law, appointed in 2015 to date. She served as board member of Enterprise Singapore, Ministry of Trade & Industry from 2018-2020. She was previously on the board of IPOS-International ( IPOS-I) from 2016-2019.
Audrey is a council member of the SME Committee, Singapore Business Federation. She chaired the SME Technology Innovation and Productivity Committee from 2017-2020.
She serves as Legal Advisor to the Franchise & Licensing Association (FLA) . She is a Council member of the Workforce Advancement Federation.
Audrey is a member of the WIPO-World Economic Forum international steering committee for the Inventor Assistance Programme.
Audrey is the external expert for IP for various WIPO and EPO regional and national project including various EU Trade related Technical assistance Programmes (EUTRTA) and WIPO supported initiatives in China, Vietnam, Philippines, Brunei and Thailand.
Audrey was selected by WIPO to serve on a high level expert panel in 2015 on International Technology Transfer in Geneva under the WIPO Development Agenda framework.
She is an Adjunct Fellow of the Intellectual Property Academy of Singapore and served as an examiner for the Intellectual Property Office of Singapore (IPOS) for the Patents Agents qualifying exams for several years.
Audrey served on Innovation and Enterprise Industry Expert Panel for the National Research Foundation (NRF) under Prime Minister's office of Singapore.
Audrey was President of LES International 2020/2021.
Areas of Practice
Audrey's area of practice includes advising her clients on Intellectual Capital management and aligning a company's IP portfolio with its commercialisation strategy; advising on the management, protection and enforcement of all intellectual property rights including patents, trademarks, industrial designs and copyright; intellectual property licensing, franchising, technology transfer, securitisation of IP assets and crafting of appropriate IP policies. She also files and prosecutes patent, trademark and industrial design applications both nationally and internationally.
Audrey has acted for a variety of local and foreign companies and institutions including listed and private companies, multi-national corporations, government linked companies, hospitals, research institutes, pharmaceutical and medical apparatus companies, large public cooperatives, technology companies, venture capitalists, foreign and local law firms and individuals.
Experience
Audrey is a much sought after speaker at several local and international business and legal seminars and conferences. She has presented at the WIPO and Institute of South East Asian Studies (ISEAS) Regional Conference on 16-17 February 2011, the WIPO regional symposium In Hong Kong in October 29&30 2009, the Japan Institute of Invention and Innovation (JIII) IP workshop in June 2009, the ASEAN IPA annual conference in Manila Philippines (13-15 March 2008) and conducted a two day WIPO workshop at MyBiotech Corporation, KL Malaysia in the same year. Audrey was also a plenary speaker for Europe Asia Patent Information Conference held in Singapore in March 2004 and was a guest lecturer at Beijing University in 2005 on IP management. She had also presented at Fordham University, New York, USA on World IP day in 2006.
Audrey was invited as guest speaker for seminars organized by various local institutions and organizations such as the International Enterprise Singapore (IE Singapore), the Housing and Development Board (HDB), the Building and Construction Authority of Singapore (BCA), Nanyang Technological University (NTU), Institute of Engineers Singapore (IES), the NUS Engineering Faculty, Singapore Society for Microbiology, Biotechnology and Centre for Life Sciences & Chemical Technology, Ngee Ann Polytechnic, Licensing Executives Society (Singapore) and the Franchising And Licensing Association Singapore (FLA).
Appointments/Membership
Independent Director, listco Old Chang Kee Ltd
Member, Board of Directors, Intellectual Property Office of Singapore
Member, Board of Directors, Enterprise Singapore (2018-2020)
Chair, SMEC Technology, Innovation & Productivity Sub-committee, Singapore Business Federation (SBF) (2017-2020)
President LES International 2020/2021
President, Licensing Executives Society (Singapore) (2011/2013)
Recommended Individual, World Intellectual Property Review (WIPR)
Member, Singaporean-German Chamber of Industry and Commerce (SGC)
Adjunct Fellow, IP Academy of Singapore
Legal Advisor, Franchising and Licensing Association Singapore (FLA)
Member, International Trademark Association (INTA)
Member, International Association for the Protection of Intellectual Property (AIPPI)
Member, Law Society of Singapore
Member, Singapore Academy of Law
Schedule A Consultation With Us.